Coram Chambers is pleased to announce it's first ADR week running from 28th November- 2nd December 2022 in conjunction with Resolution's Good Divorce Week.
Take a look at Coram's newly refurbished facilities
Coram Chambers underwent a significant renovation in 2021. We are proud to offer clients six different conference room, fitted with the latest AV technology. Please contact Director of Clerking, Hudson Brewer if you are interested in booking one of our suites for a private FDR, mediation or client conference.
Conference rooms available for hire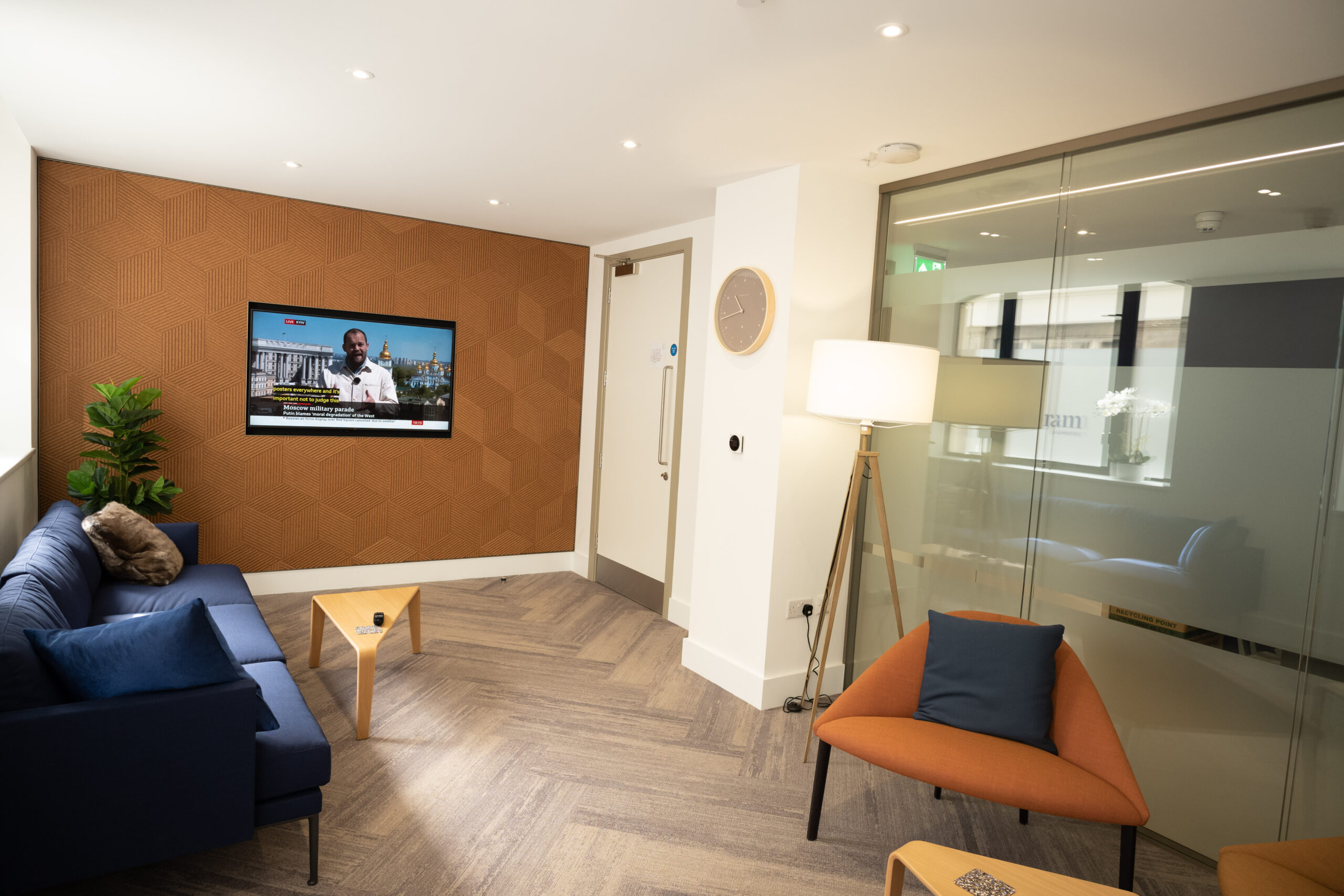 Client testimonials
"Having been generously hosted by Coram I can recommend the facilities and service provided. Hudson and his team did everything they could to look after us and helped us reach an excellent result." Alexis Campbell KC, 29 Bedford Row
"We would highly recommend Coram chambers for ADR.  Both the venue and facilities are excellent. The entire day was extremely well organised and all staff were efficient, and we were very well looked after. Chambers is also a good location and easily accessible." Sarah Tsindides, Senior Associate, Fosket Marr
"The facilities and hospitality at Coram are first rate.  We could not have been more looked after by the Coram team.  The rooms have been designed thoughtfully with the processes of private FDRs and arbitrations in mind and there is no detail that has not been considered." Frances Petterson, Partner, Newton Kearns
Reduced rates for first five dispute resolution enquiries
As part of Good Divorce Week 2022, we will provide a reduced rate for the first five enquiries relating to your family law matter. This offer is available between 28th November – 12th December 2022.
Contact our clerking team for assistance
Our award winning clerking team can help you minimise conflict and improve communication throughout your divorce or separation. To Please speak to our Director of Clerking, Hudson Brewer by phone (020 7092 3700) or email.